Manufacture

NSD's outstanding durability and highest performance is achieved by a creative design concept and near-zero-failures of manufacturing process management system. NSD had decicated our best efforts toward developing, improving and optimizing the performance of position sensors under the heavy-duty and proof-environments.
Pursuing Onsite Action
Pursuing Onsite Action
One of NSD's core policies is "Onsite Action".
Product development begins on the client's factory floor.
Our engineers experience onsite conditions first-hand. They touch the machinery, consider options, and work out designs. This is how many of our products are created. We are totally committed to this approach.
We don't just chase catalog specs. Development takes place based on the concept of unbreakable products that can be used in actual onsite conditions. We never stop questioning ourselves: Do we need this level of precision? Should we build it stronger instead? Are these specs sufficient for the environment in which it will operate? And so on... Through this rethinking process we build the exact product that the onsite conditions demand.
Through Onsite Action we make sure that our products are being used correctly, and thus help to ensure maximum safety. At NSD, the idea that customers should be left to figure it out on their own is simple unthinkable. Begin at the client's site, and then return to the site this is fundamental to our product development process.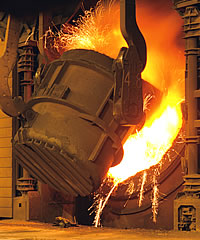 Let NSD know your demands
NSD products have been designed and created by your demands.
Please let NSD solve your problem.
Only One NSD
NSD we think only better technology for sensing and your perspective future.
Our products are full of our know-how based on our half-a-century background.