Customized Products
Special spcificaion sensor for specific environment
Stepping cylnuc cylinder, Hydraulic cylinder with valve embedded
NSD's original stepping CYLNUC with a dedicated driver. Supreme positioning hydraulic cylinder with a built-in valve, created by NSD's technology.
The stepping CYLNUC, NSD's original with a cylinder, sensor, motor and driver to meet the users' request, has developed based on the demands of the steel making sites, motors and sensors often broke, would like to maange the actual position of cylinder rod, need the on-site maintenance products.
Now, NSD is proud to provide our original stepping CYLNUC.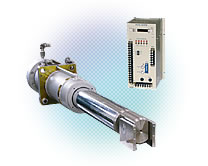 NJS - Master Controller for Plate Mill and Billet
Operation room master control for slab/billet
A synchro communicator or dozens of overlapping cam-operated switches were the past answer for this applications. NSD proposes with ABSOCODER and selects a converter that supported necessary host signal with a simple and minimal solution. Such effort has pleased many site workers.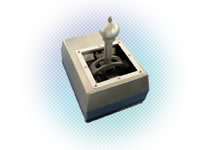 RGS - Roll Gap Sensor for Continous Casting
RGS is a roll gap sensor which measures the distance between rolls in the continous casting.
NSD's roll gap is an custom-made with durable and heavy duty in water, vibration, shock and humidity and has been delivered to many electrical furnace as well as blast-furnace in Japan.
Please feel free to contact NSD.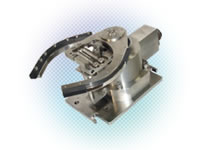 TT-1 - Ring Sensor for Wire Rods Line
TT-1 is a superior wire passage detection sensor.
Even if the small-diameter wire in water splash, heat and dust, TT-1 can detect in a stable condition.