SMARTTENSION®
Description
SMARTTENSION is a device that controls the tension of thread materials such as fibers or electrical wires.
The power of a dedicated motor can control the tension applied to materials such as threads and electrical wires during processing.
By controlling the tension applied to the material, the tension on the production line can be stabilized to prevent defective products and manage and improve the quality.
Configuration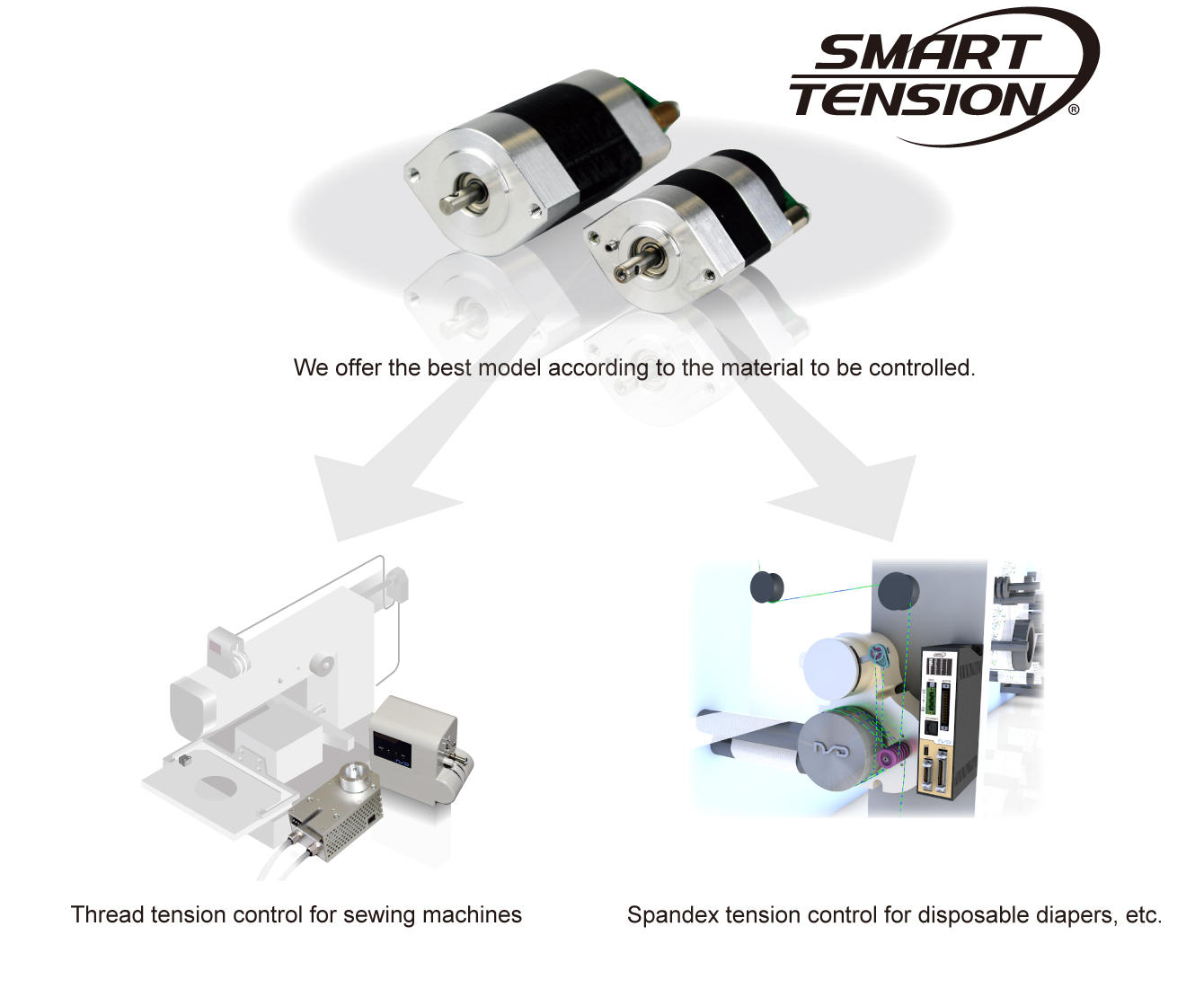 Coil tension control for coil winding machines, etc.