Wireless Transfer Device ABSOCOUPLER® Thermocouple Data Transmission / Strain Gauge Sensor type
Description

ABSOCOUPLER® Thermocouple Data Transmission type is a wireless transfer device for the temperature data measured by thermocouples attached to heating rolls.
ABSOCOUPLER® Strain Gauge Sensor type is a wireless transfer device for signals of the strain gage type sensor on the moving side, where wiring is difficult, of machines and equipment that move, attach, detach, and rotate.
ADVANTAGE
LESS DOWNTIME

ABSOCOUPLER transmits data between the fixing head and the moving head by contact-free data-transmission "electromagnetic induction". Therefore, ABSOCOUPLER is no life limit caused by rotations.
No need to replace the parts and to do maintenance to slip rings!

WATERPROOF AND PERMISSIBLE MECHANICAL SPEED "MAX. 5000r/min"

The permissible mechanical speed is a maximum 5000r/min (rotation number of the moving head case). (with using D40)
For harsh environments, waterproof heads are available.

COMPACT DESIGN

ABSOCOUPLER is a compact design and easy to install on machines. Only a small space is required for the installation because the moving and fixing heads are installed in proximity to each other.
In addition, a measuring target object installed with the moving head can be replaced with other objects without removing the fixing head because of the wireless communication system.

MONITORING FUNCTION

The amplifier display can monitor the data from each sensor channel and operation conditions of the wireless communication.
Errors can be detected and output to the host controller.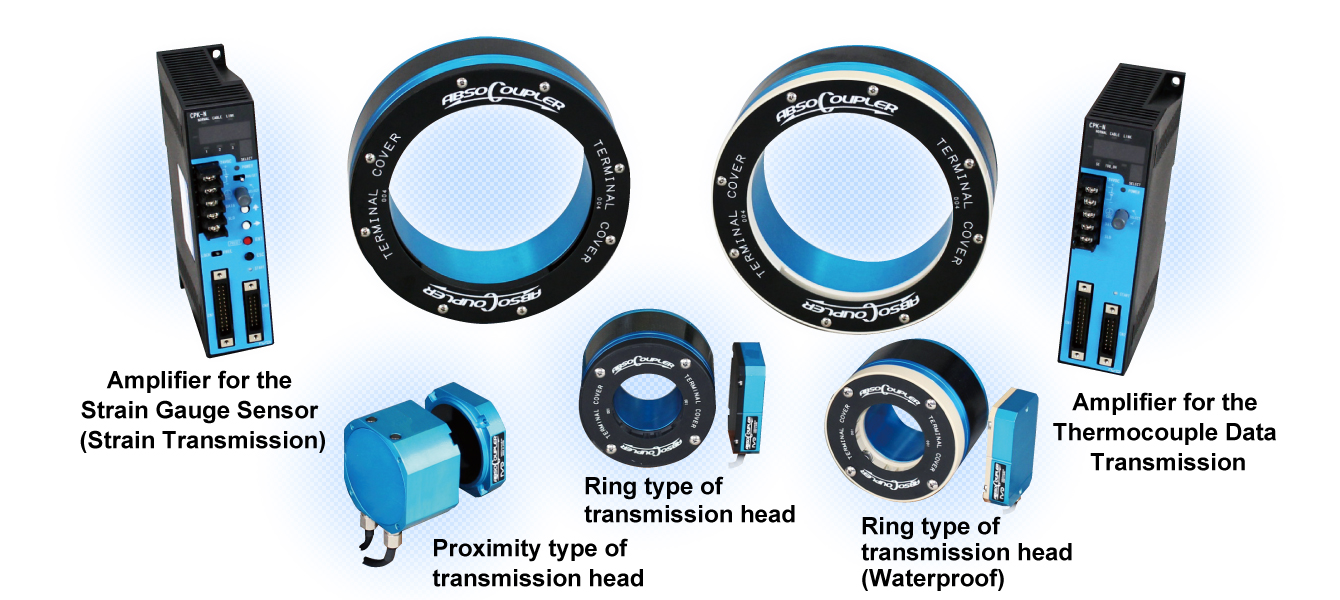 System Configuration
Ring type of transmission head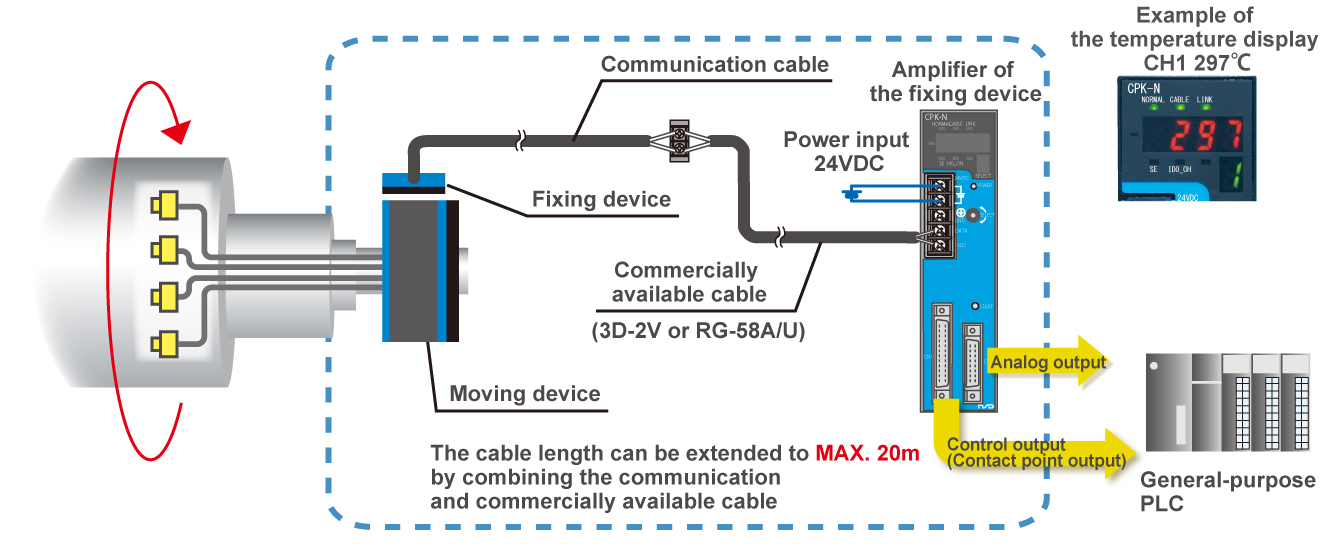 Proximity type of transmission head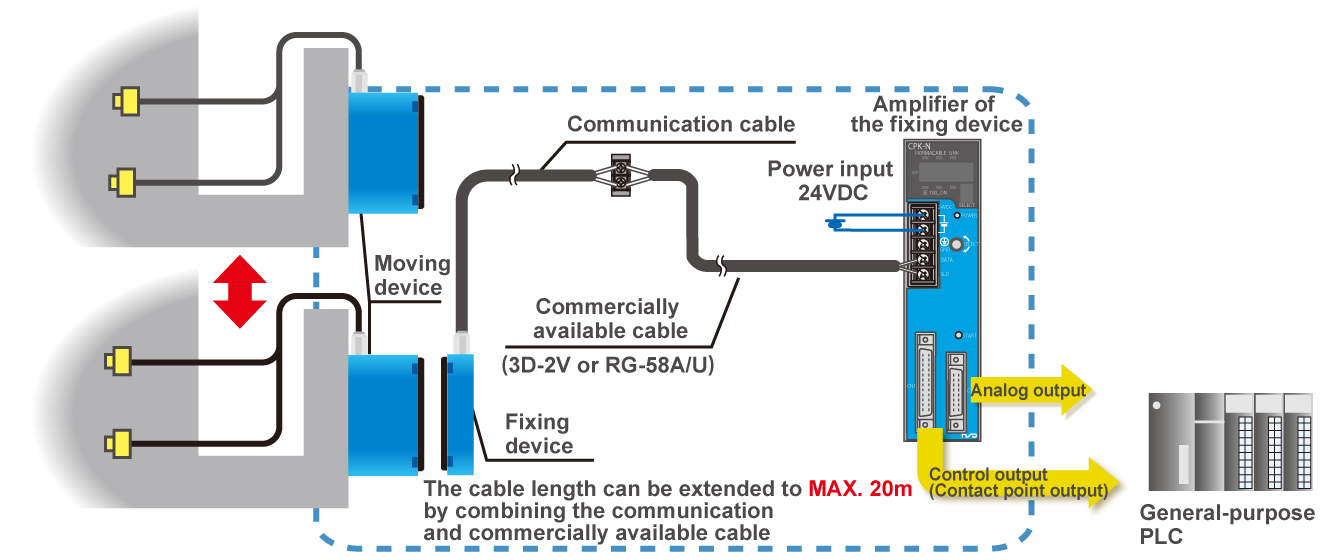 Application